There are multiple ways you can avoid unnecessary IT support costs - this is just one of many shared in our book "Bloody Computers"... Purchasing new equipment is an inevitable part of small business IT growth and stability. Unfortunately the costs associated with new equipment are not limited to the initial purchase. Whether replacing old PCs or adding new ones to an existing network, you are likely to need tech support to assist in their setup. If you are working with an IT support company, it is likely you will invite them to set the computers up for you. If the consultant you appoint is supplying the goods, delivery and installation is likely to occur on the same day. However, you might prefer to order in the equipment from the manufacturer directly, then contact tech support when they arrive. Either way, there is an opportunity for you to save time on installation costs. Here's how. First, consider the positioning of the computers. If the new computer is not intended as a replacement for an existing one, check that there are sufficient power outputs at the desk where the new PC will reside. It would be a good idea to organize some extension leads or surge protector ahead of the day of installation too. A computer will typically require two power connections, so a four-way extension would be a safe bet. Also give thought to the network connection. You are likely to want the new computers to be joined to your existing network. Unless it is a laptop being installed, your PC will not come with wireless capability as standard, so you will need to ensure you have a network point nearby. If in any doubt as to what you are looking for, call tech support ahead of their visit to discuss the prerequisites. Another way to save time and money on new equipment installation is to be on hand to unpack the equipment. The time it takes to unbox a PC, position it on the desk, plug it in and turn it on takes around 10 minutes. If you have ordered 6, that's one hour you can shave off tech support time if you assist with the unpacking, so consider unboxing the goods before the support person arrives. If the consultant is bringing them on the day of install, shadow them with the unboxing. Once they have shown you how to unbox one, ask the internally appointed 'Systems Administrator' or other member of staff to assist with the unboxing. YouTube has thousands of video showing users how to unbox devices, from iPhones and printers to washing machines and hoovers. As these videos demonstrate there is nothing specialist about it - just be sure to keep everything together and do not discard CDs or manuals as these need to be kept safe. Whatever the device, ensuring that it is in an easily accessible state will mean the IT professional can get cracking right away - which has to be better for your pocket. Consultants on a premium rate will not object to opening boxes, but this can be done by anyone so go ahead and muck in. Don't be afraid to take over this task whilst they progress with other technical issues. A reputable consultant will prefer using their time efficiently, and will respect your objective to save money. Sally Latimer-Boyce"BLOODY COMPUTERS - How to Regain Control of IT Support Costs"[View this article on Linked-In]...
PROTECT YOURSELF FROM RANSOMWARE
We all know the NHS have been badly affected with Ransomeware, but the question on everyone's lips is "will it be me next"?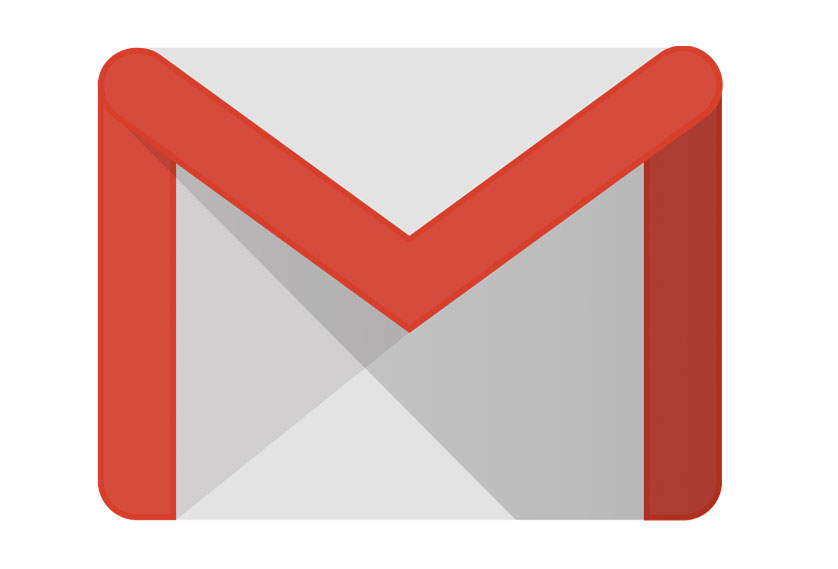 When it comes to resolving IT issues, many end users will automatically reach out to IT support. Whilst this is entirely understandable, there are occasions when this may lead to a missed opportunity of self-help and reduced support costs. The fact is, many users are actually very skilled and knowledgeable - they just don't know it. I call this 'unconsciously competent'. Some end users are quite adept at grasping specific steps and processes (whether they have been shown by tech support or figured it out for themselves) and yet they resist the temptation to come to the aid of a colleague, even though they have a pretty good idea how to fix the problem. Why are end users not sharing their skill sets with their colleagues, and helping one another fix their own IT problems? Notwithstanding the fact they may not be authorized to do so, they are likely to be afraid of breaking something. They may have tried to help in the past, only to be shot down by a co-worker, or they might lack confidence and be afraid of getting it wrong. If users were confident enough to share what they know, and their knowledge harvested and shared with other employees, the truth is that dependency upon IT support would reduce massively. Specifically, basic tasks that tech support may have just talked a competent end user through could be put to good use if that individual were to be empowered to share their knowledge with others. Let me give you an example: A computer user calls tech support. The fix was a few clicks away and the end user understood the instruction. Five minutes later, a colleague two desks away from the first employee phones tech support with the same issue. Of course tech support will help, but it might have been just as easily handled by that first member of staff (given half a chance). Multiply this by 15-20 end users, and you have yourself a whole two hours of IT support charges that could have been handled in-house. At the very least, consider implementing a method for staff to share troubleshooting tips with one another. Alternatively, if you recognize an end user with a natural ability and flair for grasping IT, consider assigning them as the first point of contact for all IT issues. Even the responsibility of collating IT enquiries in the first instance is a good start, since it will eliminate duplication. With the right training, that appointed individual may even be able to resolve the issue directly. With the right guidance from tech support, it is entirely possible to empower one end user to act as front line support - reducing the dependency on external support. Sally Latimer-Boyce"BLOODY COMPUTERS - How to Regain Control of IT Support Costs"[View this article on Linked-In]...
The idea of paying a fixed price for something unlimited is extremely enticing. We all love the thought of 'all you can eat ice-cream' and those splendid 'open buffets', but just how unlimited is it really? When offered an 'all-you-can eat' buffet, you could be forgiven for delighting at the idea of eating an unlimited amount of food. However, there is still a limit – not in produce, but in consumption. There is only so much we can eat in one sitting and unless invited to stay the whole day, the so-called unlimited offer is in truth limited to what you can eat in a given time constraint. IT support is something that is available on an unlimited basis too - though only from a select few. For you the client, there are some perceived benefits to unlimited support – notwithstanding the fact that, no matter what goes wrong with your computer, you need not worry about how long a consultant spends fixing your problem because you are covered by your unlimited support arrangement. Or are you? Some of the unlimited arrangements I have come across are far from unlimited. The support company takes a fixed amount of money from their client in exchange for an unlimited amount of IT support, but there is so much more to it than just that simple trade. To provide this service, the support company will need a high volume of technical staff to be able to meet the demands of your client base. With so many different engineers assigned to your account, you can waive goodbye to any shred of continuity. Even if you are lucky enough to be assigned the same engineer, chances are the objective for them is to protect their costs by attending only to the problem you have reported. If that engineer has a busy day, chances are your other IT issues may just have to wait. Of course, not all support companies offering this service are focused on their own costs. If you are fortunate enough to find an arrangement of this kind where the engineer is happy to indulge you and any ad-hoc issues you may have, then great – hold onto them and never let them go. But the reality is that, no matter how honorable the intentions, there is one factor that creeps in and quickly destroys the spirit of the arrangement for both parties – human nature.From the perspective of the consultant, it will be in his interest to spend as little time on site as possible, in order to maximize the yield gained from your monthly payments. To achieve this, he may want to get the job done quickly. He is less likely to check other areas of a system, or make pro-active recommendations that could make a difference to your productivity or infrastructure. From your perspective as the client, 'unlimited' undeniably invokes the human instinct to indulge. With unlimited support at your disposal, the desire to find IT issues that need to be fixed can be overwhelming – especially if several months have passed without you needing to call support. The bottom line is, this arrangement might sound wonderful, but in reality it is neither constructive nor efficient. In practice, it is just another "use it or lose it scheme." Any arrangement that requires you to take the risk with your hard-earned cash should be avoided at all costs. Find a solution that allows you to budget your IT spend, without any loss of revenue. Sally Latimer-Boyce"BLOODY COMPUTERS - How to Regain Control of IT Support Costs"[View this article on Linked-In]...
As consumers, we encounter technology on a day-to-day basis. Almost without exception, the person serving us at the store or petrol station is doing so with the help of an electronic device. The objective of the equipment is far and wide – but essentially it is designed to enhance the consumer experience and improve the productivity of the company providing the service. Delighting customers these days is no longer dependent solely upon the personality and spirit of the employee assigned to serving you. But just how much onus should we place on the equipment, and can we really afford to design out all traces of human intervention in the name of productivity? I recently reserved a hotel room. At the point of booking, I asked for breakfast and dinner to be included. After I had checked in, I visited the restaurant. After referring to the screen of her ordering system, the waitress informed me that the meal package I had paid for included a choice of wine or beer. I rarely drink alcohol, so I asked if I could have a soft drink instead. After several taps on her screen the waitress declined my request on account that "the computer won't let me do that." I presumed she would then add "but let me see what I can do" but alas no. To my astonishment this was her final thought on the subject, because the computer had essentially said no. Whilst the computer system she was using did not afford her the flexibility needed to change the transaction on screen, it was not unreasonable of me as the customer to request that she overrule it. The introduction of IT equipment was never intended to replace the art of decision-making. Of course reducing the need for employees to make decisions in a process-driven environment can be very effective, but (as this example demonstrates) if this is taken to the extreme it can also be incredibly unproductive. Further time was wasted when the waitress elected to call upon a manager to make the decision. Eventually, they reluctantly agreed to provide me with a soft drink. Not quite my idea of an quality service. Embracing technology does not mean one should abandon the responsibility to communicate as a human being. When assigned charge of a computer, in any environment, remember that the computer is not able to make decisions. Unlike humans, computers cannot use judgement or experience to figure out a solution. Avoid falling into the trap of allowing the computer the final say. Sally Latimer-Boyce"BLOODY COMPUTERS - How to Regain Control of IT Support Costs"[View this article on Linked-In]...