"Since taking over our IT support the service provided by Sally & David has been exceptional. They have helped us overcome a number of issues due to poor maintenance over a number of years from a previous incumbent supplier. Highly professional and very knowledgeable, highly recommended."

Paul Redshaw​
Nothing makes us happier than hearing
how happy we make our clients
"Serendipiti have been an invaluable partner in supporting our IT requirements. Since they installed our first server based system, they have provided first class ongoing support. Technical issues are dealt with efficiently by knowledgeable and pleasant staff to ensure that an IT system which we now rely on so heavily is always functioning. I would have no hesitation in recommending the services of this company to others."
David Johnson
Meter Mix Systems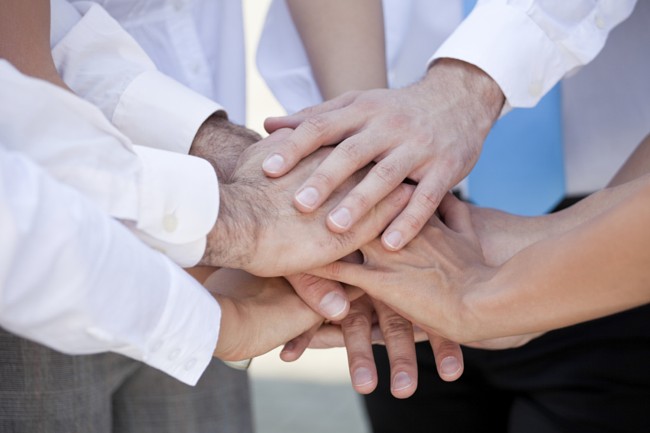 "You know what it's like, when you've been hacked or your hard drive has blown, you need help and you need it NOW! Thankfully, on both such occasions, Sally Latimer-Boyce has responded speedily, effectively and most importantly for me – with great patience!"
Jerry Higgins

"Professional efficiency and good humour do not always go hand in hand, yet in all dealings with Sally I found that the work was done exactly as it should be without so much as a scowl – or a shortcut. Most refreshing! Serendipiti show us that high standards are achievable without busting the budget."
Tim Marlowe

"For 15 years, Serendipiti has provided us with network and IT support. We have all come to depend upon IT and we just expect it to work. The level of support and professionalism shown by Serendipiti when dealing with our IT issues is always handled in a timely and efficient manner."
Robert Westgate
Midland Filter Products
Claim your free paperback book!
"Bloody Computers" is an insiders guide on how to save on IT support fees - without having to be tech-savvy (a book many IT support providers do not want you to see).
"We are importers and distributors of wiring accessories, to the UK retail and wholesale markets. It is imperative we have efficient up to date IT equipment, software and support, communications electronically are the vast majority of our business foundation. Since our business was founded in 2002 we have been fully supported through our growth by Serendipiti – the advice is uncomplicated, the delivery of service excellent, the response to problems or issues is second to none. A truly professional company who I would thoroughly recommend to any business."​
Mike Hynd
SMJ UK Ltd
"As a busy PR and marketing company we struggle without IT we can rely on. When our business outgrew the Heath Robinson IT set up that had got us through our first few years, we picked Serendipiti to install a server and make us professional. And wow, what a difference it has made. The installation was completed with the minimum of disruption. Our IT is now totally reliable. Everything just works! And on the odd occasion when we do break something, it's great to have expert support just a phone call away. I can focus on running my business knowing that there is someone in the background keeping the IT working."
Paul Green
Growth UK
"Yet again your services for being our 'outsourced insider' have proved invaluable!! With one phone call to your office, we received a callback within the hour and via remote support you were able to re-instate our mailflow with minimum fuss. I find Serendipiti's knowledge of our systems amazing. Thank you Serendipiti".
Lee Lackford
CVL Systems
"Swift, expert and user friendly service provided at all times. No hesitation whatsoever in recommending the Serendipiti team."
Richard Grayson
QPI Legal
"Serendipiti provides a very efficient, responsive IT support service. Charges are transparent and agreed in advance. Solutions to problems have been found before any downtime has occurred. Our data is safer than it has ever been. It is reassuring to have them in our corner."
Lin Sinclair
"Absolutely Awesome Service !!!
James Gant
CVL Systems
"I would like to thank Sally for exceptional service following a recent issue I had. Recently I bought a fancy new all in one PC with some fancy Solid States Drives the problem is they are very small and I have for the past 12 months been constantly deleting things and moving things off my PC and onto the cloud in an attempt to keep from running out of harddrive space. But the other day I had nothing left and I couldn't for the life for me find where all my space had gone so decided I had 3 choices (reset the PC back to factory; Buy a new PC; Contact Sally). I chose the later and within 10 minutes Sally had made contact, logged into my PC and found a handful of Temp folders that I hadn't cleared out and hey presto 60% of free space found. I now realize my times is worth more than trying to battle my way through problems others can fix in a minute."
I wouldn't hesitate in recommending Serendipiti to any of my contacts.
Oliver Humphriss | GSi Ltd​
"We rely on the expertise of Serendipiti to stay ahead in the industry we operate in and believe me they certainly provide us with the back up we need, from the instant reaction from any breakdown issue to the advice on new equipment, competitive costing for New Equipment through to the complete installation their speedy service is second to none. I can't recommend the company enough we are so lucky to have these as our IT consultants."
M. Carvell

"A huge thank you for your expert advice with regards to backup technology and the speed at which you implemented the device remotely. This was just the ticket and the very device I have been looking for. You are a true professional in your field and it is with total pleasure that I would have no hesitation in referring you. A first class service."
Alan Piggott
Promote IT Ltd
"SerendipitI is a reliable and trustworthy provider that leaves us with confidence that all our IT support is in safe hands."
Eamonn McCauley
"Swift response and implementation of services required"
Mick McCarthy

"Excellent service and communication. Very helpful and friendly team are always willing to help with the smallest of problems. Their expertise and knowledge of individual requirements is excellent. My family have used their services for many years and will continue to do so." Lesley Saxby ​
"Excellent advice with a genuine interest to deliver what we needed. Sally is our superhero! The new Email system is working beautifully after a few initial hiccups that Sally sorted. No drama, just sorted. How I.T. Should be." Kay Taylor
"Extremely efficient company! I requested updated equipment and was advised as to what I needed, other options explained. Order and delivery really Quick and installation even faster. Overview given by Sally who is very patient, understanding and has a lovely friendly personality As a bonus. Will certainly come back to Serendipiti again. Thank you very much Sally." Kevin Stone ​
"Let me start by saying that if you need IT support you should look no further. We have been outsourcing our IT needs to Serendipiti for a number of years now and they have proved themselves over and over again, going above and beyond our expectations. There were times when situations asked for quick out of hours response and Sally has not even flinched in jumping in the situation. They make impossible task seem easy and have a very friendly and open approach ( and understanding!). Thank you Sally & the team behind you for everything!" Andreea B ​
"Working with Sally is a joy. She is responsive, efficient and truly cares about her clients. All of our team respect Sally's expertise and trust her completely. We would be lost without her." Judie Woods ​